Let's face it: theatre makers are busy people. Between the time, energy, and commitment required to bring your own shows to life and all the rest of the work you do to support that creative habit, it's easy to feel out of touch with what's happening in the wider world of theatre.
Fortunately, artists can be great multitaskers...and where there's a will, there's a podcast. So whether you're on the train, on the treadmill, or just hiding out in the teacher's room between periods of Intro to Drama, there are theatre people out there making content just for you.
Here are some of our favorites:

For the Jack of All Trades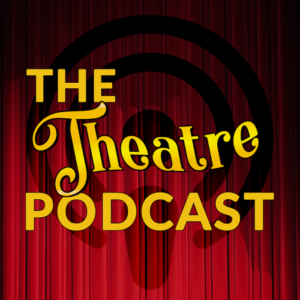 If you're interested in the bigger producing picture, The Theatre Podcast is right up your alley. Host Alan Seales interviews guests from a wide range of theatre-adjacent professions, including marketing and the press, to give listeners a full-scope behind-the-scenes education. Come for the fascinating insights about Broadway-level production, stay for the entertainment and helpful advice that just might be applicable to your own show.
Episode to Note:
Episode 14, Interview with Dori Berinstein
In this interview, Broadway Producer Dori Berinstein (Fool Moon, Thoroughly Modern Millie (2002), Legally Blonde,The Prom) discusses what she actually does as a producer. Turns out she chooses her projects based on her deep passion for storytelling! As inspirational as it is informative, this episode is not to be missed.
By Theatre Teachers, For Theatre Teachers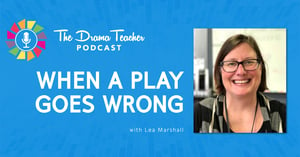 You don't have to be a theatre teacher to learn something new from The Drama Teacher Podcast. Featuring interviews with teacher/producers about real-life problems and solutions, this podcast is a must listen for anyone looking for insights from other smaller-scale theatre producers. Host Lindsay Price covers the full range of theatre teachers' interests and concerns with episodes on topics ranging from how to build a drama program from the ground up, to engaging uninterested students, to playwriting, directing, and acting.
Episode to Note:
Lea Marshall, a theatre teacher from Tallahassee, Florida), discusses some of the mistakes she made during her latest school play, inspires with creative solutions, and let's the listener in on some of Marshall's greatest triumphs during her year of teaching theater. Have you ever mis-cast a role or miscalculated the amount of time you had to get everything done? This episode will help you feel less alone and reinforce the always-appropriate axiom that the show must go on!
For the History BufF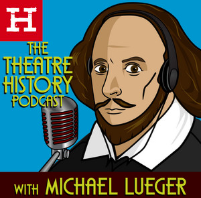 If you're looking for new-to-you shows to produce, interested in exploring themes, or just fascinated by the history of theatre, this podcast, hosted by Michael Lueger, is for you. There's an episode for almost every historical topic you can think of, including the history of copyright in theatre, Argentinian theatre history, Shakespeare's legacy, feminism and theatre, and many, many more.
Episode to Note:
#45: Rethinking Amateur Theatricals with David Coates
Do you run a theatre program for a school, community theatre, or other small, independent company? Your niche in the wider theatrical field is full of history, too! Guest David Coates researched amateur theatricals for his PhD, so he knows all about your deep lineage: How were amateur theatricals established? Who was involved in them? Who went to see these shows? What would you have seen if you attended a production? Were women involved on stage? Coates answers all these questions and more.
If You're Producing a Sondheim Show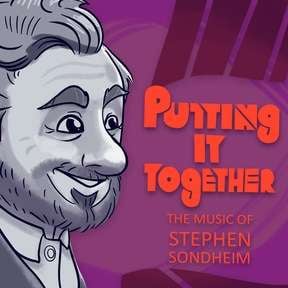 Each week Kyle Marshall and a special guest (or two) come together to unpack the humor, character work, and potential hidden meanings of Stephen Sondheim's music. With six seasons so far, Putting it Together has focused on the songs in West Side Story, Gypsy, A Funny Thing Happened on the Way to the Forum, Anyone Can Whistle, Do I Hear a Waltz?, and Company.
Episode to Note:
# Overture/ May We Entertain You - Gypsy (with William C. White)
This first episode of the season focuses on the musical Gypsy and makes a great introduction to the podcast as a whole. Starting things out right with a hilarious anecdote by the host, this episode combines the real facts of the songs with personal spin. Marshall and composer/conductor William C. White discuss Stephen Sondheim's classical music inspiration, the history of overtures, and why Gypsy's is considered the best overture in musical theatre. And that's all before moving on to the first short song of the musical, "May We Entertain You." The podcast is informative and fun for everyone.
For the Best of Both Worlds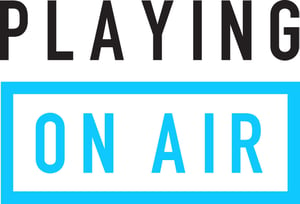 Stripping back the traditional podcasting format to focus on the real, raw experiences of theatre, each episode of Playing On Air offers both entertainment and behind-the-scenes insight. Beginning with the reading of a short play (starring some of your favorite actors), the format then segues into talkback with the creative team. You'll be amazed how much you can learn about acting, directing, and more with only your ears to rely on! Think of this podcast as part theatrical production, part master class, and a valuable supplement to your existing curriculum.


Episode to Note:
MISADVENTURES by Donald Margulies
This episode is one of Playing On Air's most popular, for good reason, and makes a great entry point into the podcast. Misadventures, centers around the consequences one brother (played by Timothée Chalamet) faces from his sister (played by Zoe Kazan) after his arrest for underage, public drinking. You'll really hear the actors' craft and get to analyze the different choices they make as the mood of the piece evolves from anger, to humor, to seriousness, to its heartwarming resolution. In the talkback that follows, playwright Donald Margulies and the actors join host Claudia Catania to discuss their perspectives on playwriting itself.
Broadway Podcast Network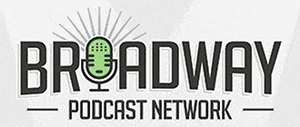 In addition to the great, standalone podcasts we've already listed, the Broadway Podcast Network as a whole is an excellent resource. This recently launched collection of theatre podcasts is searchable by host, title, and length to make it easy for you to find just the right content to suit your fancy. Here are a few of our favorite Broadway Podcast Network podcasts: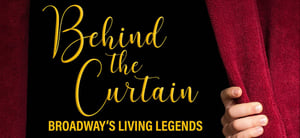 On Behind the Curtain, Rob Schneider and Kevin David Thomas interview Broadway actors, directors, producers, and many more. Not only are the guests fascinating, the hosts themselves have a infectious love for their subject matter that is apparent across the airwaves.


Episode to Note:
Episode 148 with Richard Frankel
In this episode, Tony-winning producer of Hairspray, The Producers, Angels in America, and more, Richard Frankel discusses why he fell in love with theatre and how he chooses what projects to produce. (Good news: You're not the only one struggling to pick the right show!) He even talks about how his high school drama teachers changed his life, a message that we back 100%. This episode is a must listen.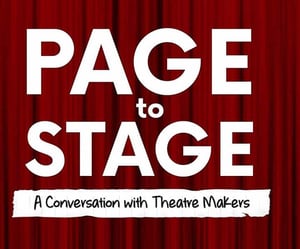 Hosted by Mary Dina and Brian Sedita, each episode of Page to Stage features an interview with a Broadway professional from one of the less frequently spotlighted corners of the industry. Let the actors, directors, and producers take a well-deserved break! Here you'll hear from literary managers, composers, and hairdressers, to just name a few, who offer their own insights into the industry. Better yet, each episode is filled with tips and tricks you can put to use in your own productions.


Episode to Note:
Wardrobe supervisor Ryan Lee Masline works both on Broadway and in Television. In this episode, he offers insight into costuming for both formats, including how he and his colleagues find, create, and organize the pieces. It is very informative to hear the terminology of the wardrobe world, including the business aspects of different costume shops bidding for the chance to make outfits.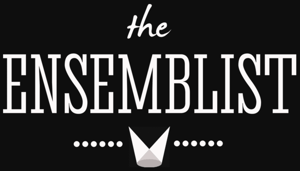 More than just a podcast, The Ensemblist is a collection of miniseries inspired by ensemble theatre. With over 200 episodes produced to date, the show covers the gamut of themes, such as premature closings, queer characters, pre-production, and even the audition processes. Even if your students aren't dreaming of one day appearing on Broadway there is something interesting and educational in here for everyone.


Episode to Note:
#166: Let's Talk About Auditions (Feat. Chris Kong)
Although he currently plays on Broadway, pianist Chris Kong's past experience includes professional accompaniment for auditions and rehearsals...and he's learned a thing or two along the way! If you're at all nervous about your upcoming audition process, this episode will help give you an idea of what you're in for, from the perspective of the pianist. The "Let's Talk About Auditions" miniseries also features episodes from a producer, an actor, and a choreographer, all of which are equally as interesting.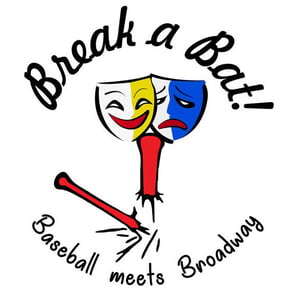 While cliche might insist that athletes and drama kids don't mix, Break a Bat! Is proof that the two interests can and do go hand in hand. After all, there are many similarities between baseball and theatre: both take place in front of audiences (who are all too eager to give feedback!) and both require immense amounts of practice. If you're looking to recruit some of student athletes into your program, this podcast will provide just the talking points you need.
Episode to Note:
#11 Now Batting: Mike Ford (New York Yankees 1st Baseman)
In this episode, host Al Malafronte interviews New York Yankees player Mike Ford and draws parallels between what the baseball player does and the job of a Broadway performer. As you listen to Ford's descriptions of "making it," staying focused during the tough times, and relying on his family as a support system you'll be surprised by how familiar it all sounds to our thespian ears. If you're looking for a unique perspective and want to think about your production in a different way, this is the episode for you.
In each episode of this podcast from Camp Broadway, host Elysa Gardner talks with industry experts, theatre teachers, and even parents to teach performers (and those teaching performers) how to become great at their craft. If you're looking for ways to help your young actors to grow in all facets of their lives, this podcast is the one not to miss.
Episode to Note:
#3: Tasha Partee, Award-Winning Educator
Drama teacher Tasha Partee, from Long Island, New York, has not only won a Jimmy award, several of her former students have, too! In this episode, she discusses how, beyond performance itself, theatre is a means of enrichment because it provides actors with soft skills that will help them in any career path they choose. While she says we live in the age of a monologue, she encourages her students to view theatre as a dialogue with each other and with the audience. Full of words of wisdom for anyone looking for advice or encouragement, Tasha urges all of us to be okay with saying "I don't know"
Love a theatre podcast that we didn't mention here? Let us know! We're always looking for new resources.